Best-Selling Authors
Consistently Do One Thing
That Struggling Authors Do Not Do
What To Do & How To Do It...
This Guide Will Show You How To
Market Your Books Like a Pro
Dear Author,
How many times has someone told you that you should take steps to promote or market your book?
And, how many times have you told yourself that you don't have the skills to do that?
How many times have you heard that kind of advice, and you have felt powerless to do anything that would actually help your book sales?
I get it, I really do. There was a time when I felt exactly the same way.
In 2001, I started a writing service. At first, sales just dribbled in. I wanted to make more money from my service, but I had absolutely no idea how to do that.
I remember exactly how helpless I felt, when I realized that I had no idea how to promote my business.
I felt even more helpless knowing that I didn't have any money available to me for advertising.
I hated my job, and I hated even more than my job did not give me the kind of income I wanted to have.
And here I was with a service that people really liked, but I had absolutely no idea how to create more sales.
It is the same way I imagine with your book publishing business. You have written your book, uploaded it to Amazon, and now you badly want to sell more copies than what Amazon has been able to sell for you with no promotion.
You have a product that people really like, but you have no idea how to promote or market it, right?
The good news is that in 2001, I figured out how to promote my business online. As a result, I have been self-employed for 12 of the last 14 years.
And now, I am going to simplify the entire book marketing process down for you to two simple steps, with my...
Book Marketing Master Plan
In this 49-page PDF, I am going to distill 14 years of marketing experience into an easy-to-understand and easy-to-implement book marketing plan that consists of just two steps.
The two steps in this book marketing plan are:
Create Your Marketing Materials (in various sizes, and from different angles);
Distribute Your Marketing Materials (to the appropriate places);
Although there are only two-steps in the actual marketing plan, there is a lot of background information to help you understand each step in much greater detail.
In this comprehensive book marketing guide, I am going to show you:
How to identify and reach your target audience
How to create interest in your book and the desire to own it
How to use the Feature, Advantage and Benefit structure to strengthen nonfiction book sales copy
How to structure your nonfiction book description to ensure more sales
How to structure your fiction book description to ensure more sales
How to market your books without money to spend
How to know when it is okay to spend money to promote your book
How to find bloggers who will review and promote your book
When and how you should deliver review copies of your book
How to stand out from the crowd when asking for book reviews
How to reach a larger audience with your book promotions
How to get free advertising for your book on blogs
How to structure your book marketing content
How to get the attention of more webmasters and bloggers
The inside story of how print publishers choose which books to market and how much to spend on marketing
How to jump-start book sales within Amazon
How to price your books right
Understanding the book marketing process
How to develop your book marketing materials
Where to post your book marketing materials
54 resources you can use to promote your books
How to streamline the book marketing process
How to get author interviews
How to get more book reviews
Where to locate more genre-specific book reviewers (6 resources)...
See the big picture of how to construct your book marketing master plan
Get your hands on a comprehensive, step-by-step marketing plan (inside PDF and in bonus Spreadsheet) that you can put to use with your book marketing
The Simple Differences Between
Struggling Authors and Best-Selling Authors
Most new book authors are lucky to sell 30 copies of their book each month.
And rarely do best-selling authors have a better story to tell within their books.
More often, the book written by the struggling author is as good as the book written by the best-selling author.
Which proves that the biggest difference between struggling authors and best-selling authors is the level of marketing experience each bring to the challenge of selling books.
When I speak to best-selling authors, almost without fail, those folks will tell me that they do some marketing and promotion outside of Amazon in order to help Amazon sell their books.
This is key... Best-selling authors rarely have the best marketing or the most marketing... They simply have some marketing in place to help drive their sales forward.
Book Marketing Simplified
Inside of the "Book Marketing Master Plan," you are going to learn how to:
Structure all of your marketing materials to create real interest in your books;
Develop all of your marketing materials in just a couple hours;
Put your marketing materials where more people can find it;
Transition those consumers from curious prospects to happy buyers.
This simple plan of action is one that all successful book authors follow.
While most best-selling authors all do things a bit differently, the only thing that really ever changes is #3 -- where they put their marketing materials.
Some authors use a mailing list. Some use Facebook. And others have a much wider reach.
Within this product, you will learn how to seriously expand your reach beyond Facebook, Twitter, and "KDP Free Book Giveaway" lists.
In fact, I didn't even feel a need to discuss "KDP Free Book Giveaways" within this product, because to be honest, I wanted to show you how to increase your book sales, not how to give away your book.
What Makes "Book Marketing Master Plan"
Different From Most Book Marketing Products
Most training guides in this niche try to force you -- the book author -- into a tight little box. They assume that you can be molded like sand in an hour glass.
But, I make no assumption that we should all be molded from the same template.
We are all individuals, with different strengths and skills. We all write in different genres, and we have our own styles.
You will never see me tell you that "You should write your book in this genre, and you should promote your book here."
That just doesn't work for me.
Besides, no one will ever be able to squeeze my fat butt into a square mold. It just won't fit.
The "Book Marketing Master Plan" has been designed to show you how to shape your book marketing like a pile of clay, and to use it to create a half-dozen or thousands of marketing channels.
By teaching you the big picture of how to market and sell your books -- online and offline, I am enabling you to squeeze every nickel out of your book that you are capable of earning.
"Write a great fiction book and submit it to Bookbub"? I will let someone else create a product like that.
"Write a nonfiction book and give it away as a KDP Free book"? There are plenty of people willing to teach you that.
You can stick with the limited marketing ideas that other people are teaching, OR you can learn to develop a full-blown, professional marketing system that will allow you to...
Take Any Book, In Any Genre, and Turn It Into
a Best-Seller by Following an Easy-To-Understand
and Very Effective Book Marketing Plan
By the time you have finished reading this 49-page PDF, you will be able to:
Create Highly-Effective Book Descriptions;
Convert More Tire-Kickers Into Book Buyers;
Increase Your Sales Conversion;
Earn More Book Royalties in Less Time;
Reach Out To More Targeted Buyers;
Deliver More Prospects To Your Book's Sales Page;
Do All Of The Above in Hours Instead of Days or Weeks;
Be Able To Do This Reliably, For Any Book in Any Genre;
Create Your Marketing Machine in Just a Few Minutes a Day;
Explode Your Book Royalties;
Spend More Time Doing Those Things You Want To Do;
Enjoy More Often the Fruits of Your Labor...
FAQ
Question #1: - Is this product really for Fiction and Nonfiction Authors?
Answer #1: - Absolutely! In 49 pages, it contains 3 pages of information exclusively for Fiction Authors and 3 pages of information exclusively for Nonfiction Authors. The information contained on the remaining 43 pages applies to both fiction AND nonfiction books.
Question #2: - Do you detail an actual book marketing plan within this product?
Answer #2: - Yes, I do. It is a combination of how print publishers actually do a book launch, plus how we do a digital book launch. The actual marketing plan is set up to be as flexible as you need it to be. You can selectively choose which pieces of the defined book marketing plan you use, from the 92 steps demonstrated.
For every step illustrated in the book marketing plan, you should always do a time-cost analysis to see if those items will work for you.
All steps in this book marketing plan can be done for free, should you choose to spend your time instead of your money to do them. I have described how to do them for free, and I have pointed to inexpensive services you can use to have someone do those tasks for you.
The actual book marketing plan is demonstrated in the PDF, and the PDF also links to an XLS version of the same list of tasks.
HINT: There are two steps that I avoid with every book release, primarily because I recognize my own strengths and weaknesses, and to keep myself on track, I skip those two items.
Question #3: - Is this only for people who have not yet published their book?
Answer #3: - No. This book marketing plan has been designed for published and unpublished authors. You can follow the steps from the beginning to the end to launch a new book, OR you can pick up with step one years after you originally published your book.
Time Is Running Out...
Once you have read this guide, you will realize as I do that I have priced this guide much lower than I should have done.
At this point, it is just a matter of time before I come to my senses and increase the price of this product.
If you leave this page today and come back later, that is fine. But, you will have to worry if I have increased the price in the meantime, and if so, by how much.
If you choose to get this book marketing guide today, you will be able to lock in the obscenely low price that you see below, right now.
Click The Purchase Button Below to get your copy today...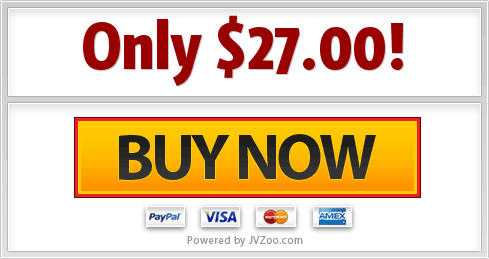 30-Day Money Back Guarantee
If you find that I did not live up to the promises made on this page, I want you to ask for a refund.
My goal is to help you sell a lot more books, but if after reading this 49-page PDF you decide that I did not help you towards that end, just drop me an email to request a refund.
If you want a refund on this product, send your request to "support ~at~ fictionplots.com" and I will process your refund within 72 hours.
If you choose to file a dispute with Paypal, instead of sending me a refund request directly, my Money Back Guarantee is null-and-void, and I will fight your Paypal dispute. Paypal buyer protection does not apply to digital products.
Get Your Copy Of My "Book Marketing Master Plan"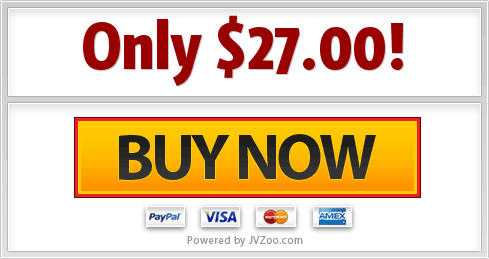 If you have any questions, drop me a note
at "support ~at~ fictionplots.com". I will be
happy to answer your questions.
Ponca City, Oklahoma USA