Dialogue Is The Most Effective Method to
Create a Great Story People Will Remember
or Ruin an Otherwise Perfect Story!
College Literature Professor Describes...
How To Develop Your Story and Characters
By Writing Interesting & Believable Dialogue
Dear Author,
Writing fiction is tough, especially when it is a new concept to you.
For my first ten years as a professional author, I stuck to writing nonfiction, because that was easier for me to understand.
However, the people making the most money as authors are those who write fiction. Sure, we can make great money as a nonfiction author -- I am living proof of that, but successful fiction authors make my earnings look like mere peanuts.
Fiction is where the real money is in the writing profession.
If you write a fiction book and people fall in love with your characters, often times, people will buy every book you write. That doesn't always happen with nonfiction.
Learning how to write fiction is pretty straight forward. In time, you will start to gain a real appreciation for how to write great fiction stories.
However, there are certain aspects of writing fiction that will always seem difficult, even for people who are professional authors who make good money as a fiction writer...
For example, writing dialogue...
Even Professional Authors Sometimes Struggle
With Writing Dialogue in Fiction
He said, she said seems so bland, right?
How is the best way to use Dialog Tags in our fiction stories?
There are many reasons why writers -- newbies and professionals -- struggle with writing dialogue in fiction. They have many questions:
How do we "show, not tell," without appearing to ramble?


How do we create realistic dialogue, without boring our reader with the kind of conversations people have in real life?


How do we communicate the dialog in a way that moves the story forward?


How do we use dialogue to reveal more backstory about the character?


How do we use exposition in our dialogue to expand on what is going on in the world around our characters?


How do we establish the personality of our characters within dialogue?


How do we ramp up the emotions of our readers, using dialogue?


When should we have our characters talk?


When should our characters top talking?


All are important questions, and the answers aren't always readily apparent.
Which is why it will always be beneficial to have someone show you the ropes.
Let me introduce you to my newest fiction writing guide...
Creating Believable Dialogue
in your Fiction Stories
In this 27-page PDF, you are going to learn how to write better dialogue in your fiction stories.
You are going to learn when your characters should talk and when they should shut up.
You are going to learn how to create characters who don't bore your readers with unnecessary chit-chat.
You are going to learn how to:
Distinguish one character from another through dialogue;


Define the personality and backstory of your characters with dialogue;


Create an authentic environment in your story;


Design realistic dialogue that is not too real for your readers;


Set the tone, style and voice of your characters;


Choose when and why to include accents and colloquialisms within dialogue;


Define the style of interaction between your characters;


Expose what is happening within the story through conversations between characters;


Use dialogue to move a story forward;


Maximize the value of "show, don't tell" elements within your story;


Build emotional drama within the dialogue;


How to say more with an uncomfortable silence than with actual conversation;


Show the growth of a character through dialogue;


And more...


30-Day Money Back Guarantee
If you decide that this training guide for fiction writers does not live up to the promises I have made for it, then please ask for a refund of the money you paid for the product.
Simply send me an email to *support ~at~ fictionplots.com*, to request your refund.
Please allow me up to 72 hours to process your refund, as I do occasionally have a life outside the Internet.
Also be advised that if you file a dispute with PayPal, instead of giving me a chance to process your refund directly, my Money-Back Guarantee will be null-and-void, and I will fight your dispute with the intention of winning the dispute.
There is no need for either of us to be ugly about this. If you are not satisfied with this product, simply ask for a refund and allow me time to process your refund.
Get Your Copy Of
"Creating Believable Dialogue
in your Fiction Stories"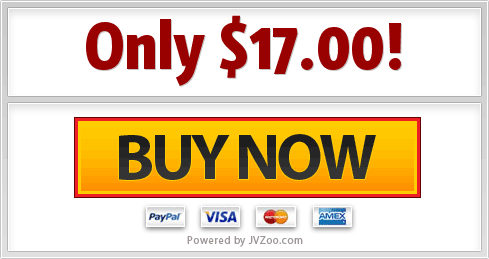 P.S. Bill Platt has hired a ghost writer he calls "The Professor," because at her day job, she teaches her students how to write fiction -- in her college literature class. The Professor created the foundation of this guide to help you to learn how to become a better fiction writer.
If you have any questions, drop me a note
at "support ~at~ fictionplots.com". I will be
happy to answer your questions.
Ponca City, Oklahoma USA