Start Your Stories With a Bang!
And, Reel In New Readers Fast!
Literary Professor Reveals...
How To Help Your Stories
Win New Audiences and
Stand The Test Of Time
Dear Author,
How many times have you developed a story in your head and maybe even on paper, only to find yourself staring at the blank page, when you finally sit down to tell your story?
For many writers, especially for new writers, deciding on the first sentence and first paragraph of a story is the most difficult part of the entire writing process.
You want your story to be special, and you want to sell lots of copies, but no matter how well you know your story, page one is perhaps the most challenging part of the story.
You Only Get One Chance
To Make a Good First Impression
People in the modern age notoriously have a short attention span.
With so many forms of entertainment tugging at their interests, a slow-moving story has the very real potential of forcing the reader to abandon the story being told, long before the story becomes interesting.
In 1826, when James Fenimore Cooper released his classic "The Last of the Mohicans," his audience may have been willing to sit through a story that took a full page or more to tell you how a meadow appeared to the main character, but in the modern age, it takes a very devout reader to endure the lengthy narration that fails to add a whole lot of value to the story being told.
Even Mark Twain criticized Cooper's telling of the Mohicans saying, "Cooper lacked a variety of style and was overly wordy."
There are a number of methods that a writer can employ to create interest in the story being told, if it is absolutely necessary for the story to begin with a mundane description of the fictitious world or a bland conversation between two characters.
Those methods include:
Starting with an action scene;


Foreshadowing events that are about to come;


Starting with an important conversation between two characters that details what is at stake for the characters in the story;


Starting in the middle of the story;


Writing a Prologue that will tease the story that is about to unfold...


Your Audience Matters
Who is your target audience and what are they going to expect from you?
If your goal is to be successful as a writer, you have to play to your audience, and give them a beginning that pulls them in without confusing them.
If you are writing romance, your reader will want to get to know the main romantic lead quickly, and the challenges she has faced in finding her one true love.
If you are writing mystery, your reader might want to have a sense of the crime that must be solved, so that the reader can test his/her skills at discovering the criminal before the "big reveal" at the end of the book.
If you are writing fantasy, the reader may need to understand the fictitious world where the story takes place, so that they can better understand the challenges that will meet the characters moving forward.
Regardless of your genre, your readers are going to have certain expectations about how you will introduce your story, and they will expect you to follow the familiar pattern in the telling of your story.
How you meet the expectations of your readers will help determine the overall success of your book.
Get it right, and your banker will thank you for your business.
Get it wrong, and your readers will soon forget your name.
A Second Chance to
Make a Good First Impression
Not every story can start with a bang.
Some times the best place to start your story is in the ordinary lives or ordinary people.
And that is fine.
If the first sentence in your story could make or break the story you are telling, then most of us may never have heard the famous first line, "Call me Ishmael" from Moby Dick.
There are no hard-and-fast rules that you must follow in your first sentence or first paragraph. You have lots of options available to you to tell the story you want to tell.
But like it or not, there is one thing that your story must absolutely accomplish by the end of the first chapter...
By the end of the first chapter and the beginning of the second chapter, you really need to make sure that your reader is invested in the characters within your story.
In a perfect world, when reaching the end of your first chapter, your reader should want to forgo sleep in order to finish reading your story!
If you can pull that off, then your book will likely find commercial success.
To that end, let me introduce my newest Fiction Writer Training Guide...
Introducing...
"Fiction Starters"
Inside this 25-page PDF, you are going to discover how to start your book, so that readers will finish reading your book!
It will show you how to introduce your characters, your setting, your plot and your story in such a way that your book will capture and keep the attention of its audience.
In this guide, you will learn how to:
Plan your story to ensure a successful telling of the story;


Start your story in a way that will hook your readers;


Avoid losing your reader as a result of confusion or boredom;


Decide how many characters your story will include;


Introduce your characters and tell their stories;


Ensure that you will be able to hit all of the important parts of your story;


Define the story setting in a way that is interesting and useful to the overall story;


Establish the mood or tone of your story;


Approach the first chapter;


Match reader expectations;


Borrow styling from other books in your genre to tell the story your readers are expecting to read;


Prevent yourself from getting bogged down in the smaller details;


Let your characters develop in a way that will help you tell a better story;


Focus the attention of readers to the parts of the story that are most important;


Use foreshadowing to spark early interest in future events in the story;


Wrap up your first chapter in a way that ensures people will be hooked on the story you are telling;


And much more...
"Fiction Starters is a clear, direct, and well-grounded introduction to the most essential elements of writing a good story or a powerful novel. Anyone new to fiction writing should be familiar with every element and every step described in this comprehensive 25-page guide.

I recommend Fiction Starters for every beginner. It's the simplest, most down-to-earth fiction advice I've seen in some time. It's also ideal for anyone writing nonfiction with a plot, especially those writing memoirs, biographies, or about history in general.

Experienced authors may be familiar with most of these points. However, I think it's important to regularly review the basics. This guide covers them well, at a fast pace with good examples and superb insights."

-- Eibhlin Morey MacIntosh
30-Day Money Back Guarantee
If you find that I did not live up to the promises made on this page, I want you to ask for a refund.
My goal is to help you be a better writer, but if after reading this 25-page PDF you decide that I did not help you towards that end, just drop me an email to request a refund.
If you want a refund on this product, send your request to "support ~at~ fictionplots.com" and I will process your refund within 72 hours.
If you choose to file a dispute with Paypal, instead of sending me a refund request directly, my Money Back Guarantee is null-and-void, and I will fight your Paypal dispute. Paypal buyer protection does not apply to digital products.
Get Your Copy Of "Fiction Starters"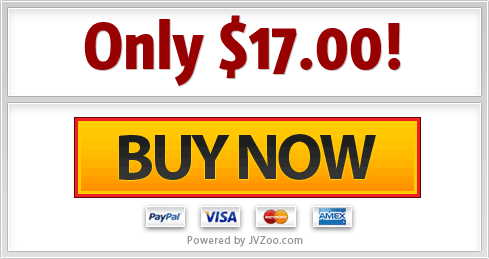 P.S. Bill Platt has hired a ghost writer he calls "The Professor," because at her day job, she teaches her students how to write fiction -- in her college literature class. The Professor created this guide to help you to learn how to become a better fiction writer.
If you have any questions, drop me a note
at "support ~at~ fictionplots.com". I will be
happy to answer your questions.
Ponca City, Oklahoma USA