Get Inspired to Quickly Develop
and Write Great Fiction Stories
College Literature Professor Describes...
How To Select Plots & Use Them
to Spark Your Creativity and
Increase Your Writing Productivity
Dear Author,
As a beginning writer, it is often difficult to decide on a story that will be the basis of your first novel or short story.
New writers simply aren't sure what kind of characters to create, what genre to focus on, or how the story should be laid out. Starting from scratch can be a very daunting task.
Sometimes, even experienced writers struggle with finding new ideas for their next story.
Neil Gaiman once said:
My idea of hell is a blank sheet of paper. Or a blank screen. And me, staring at it, unable to think of a single thing worth saying, a single character that people could believe in, a single story that hasn't been told before.
Staring at a blank sheet of paper.
Forever.
Forever Is A Long Time...
And We Don't Get Paid
Until After the Story Is Written
Where do you get your story ideas?
Where do you find inspiration for the stories you want to tell?
How do you transform a simple idea into a story worth telling?
All good questions indeed.
And, if you don't have an answer for these questions, you might spend days or weeks staring at the blank page -- living in writer's hell.
Since no one is willing to pay us to sit in front of our computers staring at a blank screen, we need to move quickly into writing mode so that we can be paid for our efforts.
So, Where Do We Begin?
In order to find inspiration, most experienced writers often turn to purchasing already written fiction plots. Doing so allows them to recharge their creativity quickly.
But some writers fear this valuable creativity tool.
As writers begin to consider pre-written plots, many questions come to mind:
How does it affect you if someone else uses the exact same plot you have chosen to use?


How can you ensure that the story you tell will be different from the story someone else tells?


What should you look at when determining what plots to use?


Do you need to know what kind of story you want to write?


If you choose to purchase pre-written fiction plots, what kind of plot should you buy?


How do most writers use fiction plots?


How do you narrow the available fiction plots down to find the plots you will want to use?


Once you have found a plot you like, what should do you do with it?


What can't you do with it, or what shouldn't you do with a pre-written fiction plot?


Do you have to follow the characters and plot exactly as you find them?


What can you do to make the plot you are using unique to you?


How can you expand on a plot idea found in a pre-written plot?


Can you change the genre of the plots that you find?
I'd Like To Introduce...
Our "Inspired Fiction" Guide...
Within this 37-page PDF, we answer all of the above questions, and many more...
This product is the result of a collaboration between myself and my favorite ghost writer, who is someone who teaches "how to write fiction" in her college literature class.
Together, we answer the most common questions that have been presented to me concerning pre-written plots, including why and how to use them to create maximum return on your investment of time and money.
Even Neil Gaiman recommends that a fiction plot is merely a starting point in your story telling process.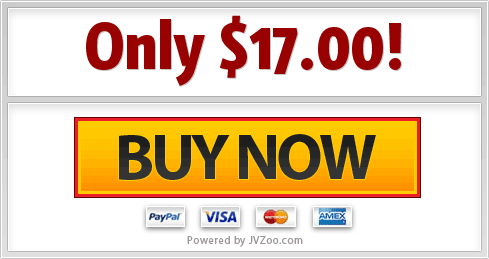 A Starting Point to Help You
Create Great Fiction Fast
In this guide, we show you where to find pre-written fiction plots (There are more sources available than just this website).
We also show you:
What to do to make your plot search more productive.


How to find the plots that will best serve your needs.


How to make sure that your stories don't look like the stories of another writer.


When it is okay for your story to slightly resemble the story created by another writer.


What steps to take to make a particular plot truly your own.


How to make the characters your own.


How to change the genre of a particular plot.


How to expand on ideas within a plot.


How to narrow the focus of the story you are telling.


How to blend multiple plots into one.


How to avoid annoying your readers.


How to use pre-written fiction plots to speed your story development.
If You Struggle With Finding a Story To Tell...
You would be doing yourself a favor to use pre-written fiction plots, whether you get those plots from us or someone else...
In this guide, we are going to show you how to take a pre-written plot and use it to create something unique, interesting, and really special to your readers...
We are going to show you take a seed idea -- a seed plot -- and use it to create a story that defines your writing style and your work as something people are going to be happy to purchase and read.
This is a product that new authors will consider to be a real blessing to them.
It is also a product that may give many experienced authors a few new ideas that will help them in their story development and writing processes.
30-Day Money Back Guarantee
If you decide that this training guide for fiction writers does not live up to the promises I have made for it, then please ask for a refund of the money you paid for the product.
Simply send me an email to *support ~at~ fictionplots.com*, to request your refund.
Please allow me up to 72 hours to process your refund, as I do occasionally have a life outside the Internet.
Also be advised that if you file a dispute with PayPal, instead of giving me a chance to process your refund directly, my Money-Back Guarantee will be null-and-void, and I will fight your dispute with the intention of winning the dispute.
There is no need for either of us to be ugly about this. If you are not satisfied with this product, simply ask for a refund and allow me time to process your refund.
Get Your Copy Of
"Inspired Fiction: How To Use Pre-Written
Fiction Plots to Inspire Great Storytelling"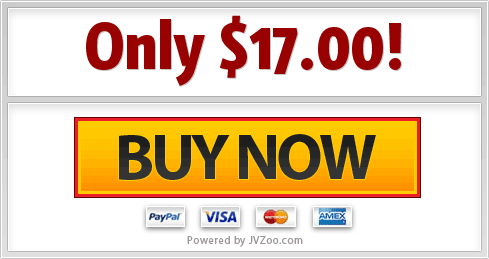 P.S. Bill Platt has hired a ghost writer he calls "The Professor," because at her day job, she teaches her students how to write fiction -- in her college literature class. The Professor created the foundation of this guide to help you to learn how to become a better fiction writer.
If you have any questions, drop me a note
at "support ~at~ fictionplots.com". I will be
happy to answer your questions.
Ponca City, Oklahoma USA