Keep Your Readers Turning Pages
from Page One to the Very Last Page!
College Literature Professor Unveils...
the Secrets Behind Providing Smooth
Transitions in Fiction Storytelling
Dear Author,
If you are just getting started as a fiction author, one of the more difficult concepts to understand is how to transition your stories from one paragraph, scene, chapter, and book to the next.
I remember when I first began to learn how to write a story. It was a mighty struggle to figure out how to transition from one idea to the next.
In those early days, I abandoned more projects than I finished, because I simply could not wrap my head around how to shift focus from one idea to the next without the reader losing interest in my story.
If you struggle with the same, take heart, because...
You Are Not Alone!
Ever since I have begun teaching others how to become a better writer, the one complaint I hear most often is...
You have not taught me how to write transitions!
If people are complaining about my not teaching them how to handle transitions in their writing, in a product teaching people how to outline a story or start a story, then I think it is fair to assume that a lot of people are struggling with transition points in their storytelling.
This is perhaps one of the more boring aspects of story craft, but it is an essential element to understanding how to write stories that readers stick with from beginning to end.
When you master transitions in your fiction writing, it will be easier to capture and keep the attention of the people who purchase your books -- the people who help pay your bills.
Creating the Rhythm of Your Story
Readers want to sit down with a book and get into the rhythm of a story quickly. It sets the mood and tone for the story that is about to unfold in pages of your book.
Once you have established a comfortable reading flow in your story, your reader is along for the whole ride... Unless you derail their interest with a transition point "gone bad," within your story.
When you get your transition points right, your reader will move smoothly from one paragraph to the next, one scene to the next, and one chapter to the next, all without skipping a beat.
To help you towards this end, I'd like to introduce you to...
Mastering Transitions
in your Fiction Writing
In this 24-page PDF, you are going to gain a lot of insight into how to handle the transition points in your stories...
You are going to learn how to handle:
Transitions Between Paragraphs;
Transitions Between Scenes;
Transitions Between Chapters;
And, you will learn two methods to Transition Between Books in a Series...
You are also going to discover the special considerations for writing comfortable transitions in six different genres:
Romance (including Erotica);
Action/Adventure;
Fantasy;
Science Fiction;
Horror; and
Transitioning between books with Young Adult Fiction...
Creating and Mastering an
Awesome Reader Experience
You might be asking yourself why transitions matter...
And the answer is easy...
You absolutely want to create an awesome reader experience for your customers.
You want readers to open your book to page one, read it to the very last page, and desire to purchase another of your books.
You want people to buy every book you have ever written, and you want them to sit on pins and needles waiting for you to release another book!
This is the secret to commercial success as a book author.
In order to win and keep the loyalty of your readers, you must master the skill of creating story transitions that maintain your story flow and enable people to read your story until the very last page unimpeded.
The last thing you want to see happen is your readers reading to a specific page, getting lost, and putting your book down unfinished...
No matter how good your overall story is, if you have a broken transition point buried in your story, people may abandon your book before they finish reading it!
Create an Army of Loyal Readers
When you create a better product, more people will purchase your books... And tell their friends to purchase your books...
Within this 24-page writing guide, you will learn how to:
Create a rhythm in your story;


Set the mood and tone of your overall story;


Add spice to the slow sections of your story;


Avoid losing your readers early in your story;


Move your story forward in an easy-to-follow manner;


Keep readers interested in your story, no matter what curves your story might throw at them;


Keep readers excited about what is yet to come;


Help your readers manage their reading time;


Meet your readers' expectations, in whatever genre you are writing;


Manage the highs and lows in your story line;


Move your story forward seamlessly from paragraph, scene, chapter or book, to the next without losing the attention of your readers;


Create a story that will win you fans and endorsements...


All of these things are easy to do, when you know what you are doing...
And more so when you can use existing literary works as an opportunity to see how other authors have handled each of these challenges...
30-Day Money Back Guarantee
If you decide that this training guide for fiction writers does not live up to the promises I have made for it, then please ask for a refund of the money you paid for the product.
Simply send me an email to *support ~at~ fictionplots.com*, to request your refund.
Please allow me up to 72 hours to process your refund, as I do occasionally have a life outside the Internet.
Also be advised that if you file a dispute with PayPal, instead of giving me a chance to process your refund directly, my Money-Back Guarantee will be null-and-void, and I will fight your dispute with the intention of winning the dispute.
There is no need for either of us to be ugly about this. If you are not satisfied with this product, simply ask for a refund and allow me time to process your refund.
Get Your Copy Of
"Mastering Transitions in Fiction Writing"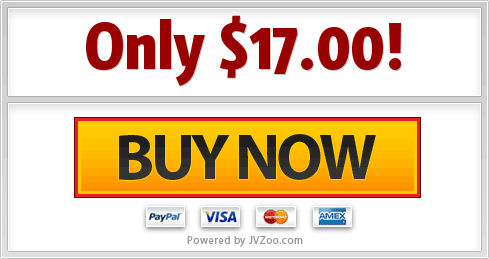 P.S. Bill Platt has hired a ghost writer he calls "The Professor," because at her day job, she teaches her students how to write fiction -- in her college literature class. The Professor created this guide to help you to learn how to become a better fiction writer.
If you have any questions, drop me a note
at "support ~at~ fictionplots.com". I will be
happy to answer your questions.
Ponca City, Oklahoma USA